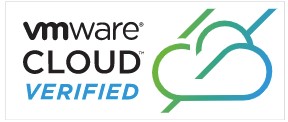 As the world's largest network of validated cloud services are based on VMware technology, the VMware Cloud Provider Program were introduced to offer a pay-as-you-go, pay-as-you-grow, monthly subscription model that can quickly and seamlessly extend your data center into the cloud using the same VMware products and tools you already use on premise.
As a VMware Cloud certified service provider. CDS has over 10 years experiences offering a wide range of VMware-based cloud services and helped enterprises seamlessly run, manage, connect and secure applications across private and public clouds in a common operating environment.
VMware on CDS Cloud enables enterprises to leverage the VMware suite of services directly on CDS infrastructure for a simplified migration path from your private data centers to the public cloud. It also enables the use of existing VMware management tools while letting applications access the broad portfolio of CDS cloud services.
Operation teams familiar with VMware on-premises environments will have zero ramp up challenges putting their hands on the CDS VMWare Cloud.