IT Managers with responsibility in China face challenges that are unique to this specific region. For example, regular DIA (regular local internet) services offer limited access to global resources such as Office 365, Salesforce, G-suite, and other cloud-based apps and ERP systems.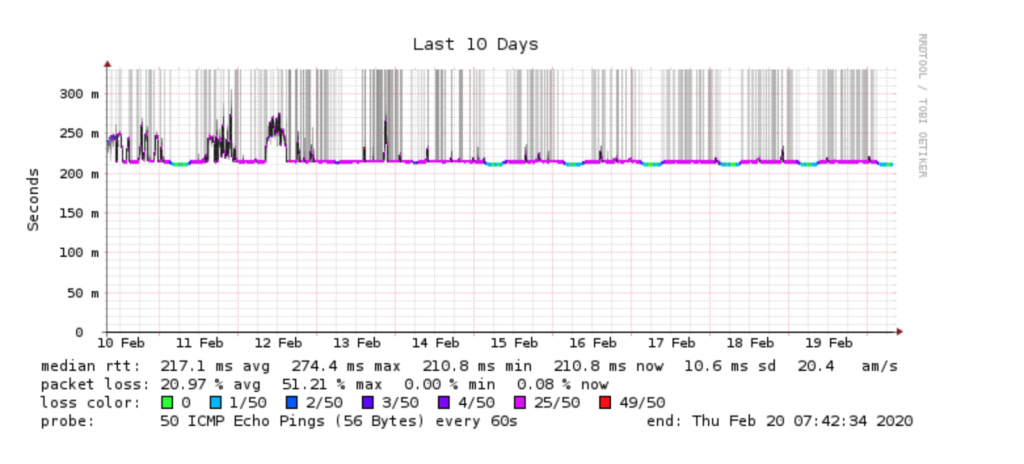 In order to better illustrate the internet performance, we have built a smoke ping server in Shanghai. The server monitors and records its connectivity to all major office tools such as O365, MS Teams, Salesforce, Coupa, Workday etc.
The above Smoke Ping chart simulates the user experience accessing O365 from Shanghai. During a 10-day monitoring period, the average packet loss was as high as 20.97%. Significant packet loss causes poor performance for most cloud-based software, resulting in delayed emails, failed logins, and excessively long web portal loading time.
Follow the link to see the real time performance to other commonly used websites and tools SmokePing .